Childrens Magic Show's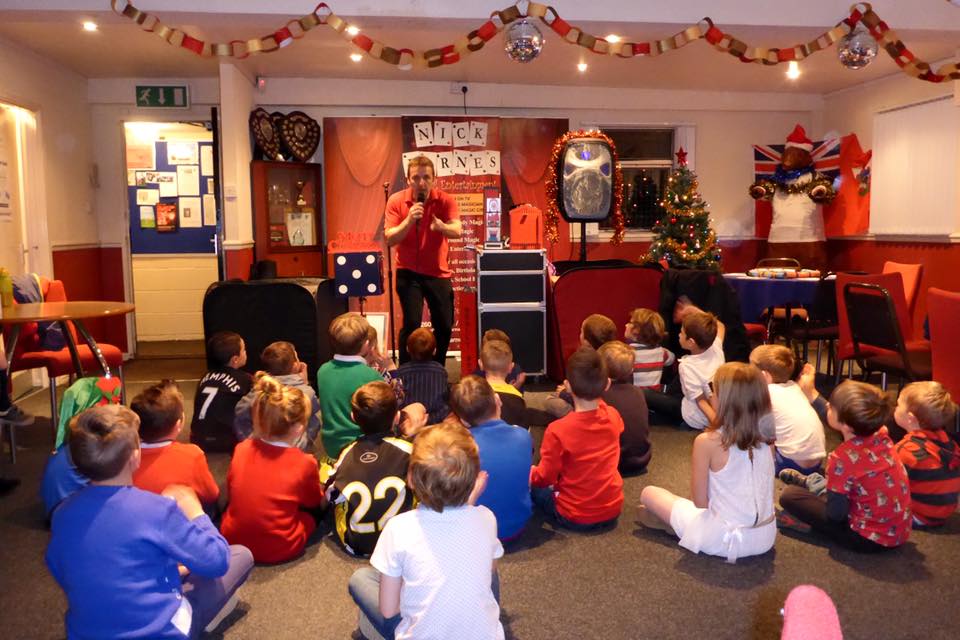 Take the stress out of your child's party and book one of my fantastic packages!
Magic Shows * Mini Disco * Magic Workshops * Puppet Shows * Balloons * Games & Lot's of fun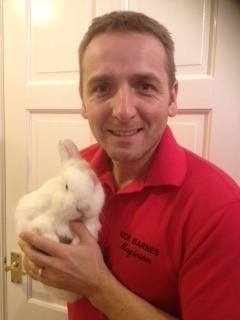 Package 1
Package 1 runs for the first hour of your party as I arrive 30 minutes before I am due to start to be ready for the start time.
The package is a mix of Magic / Disco / Games.
All the magic is comedy based and is directed to make the birthday child the star of the show. There is also the moment where the birthday child magically produces a real rabbit for everyone to stroke. I combine the disco and games to keep everyone entertained. The songs I play are carefully selected pop songs that the different age groups will know. All games are non-elimination so everyone is entertained at all times. Games start traditionally but I change them slightly to make them more fun. I provide 'A Magic Flying Mouse' for the prizes. These are fun to play with and are quick to make so my time is spent entertaining everyone.
Package 2
Package 2 covers the traditional 2 hour party and includes a 20 minute break for the party food. I would perform the hour show above finishing with the production of the rabbit. This is followed by all the children stroking the rabbit then washing their hands before the party food. I would then organise the singing of 'Happy Birthday' before entertaining them until the end of the party. The show finishes with everyone giving the birthday child a big round of applause for all the wonderful magic they have done and then I get the birthday child to announce they have a party bag / gift (that you would provide) for everyone. It's a nice way to get all the children to thank the birthday child for inviting them to the party.
Typical set up.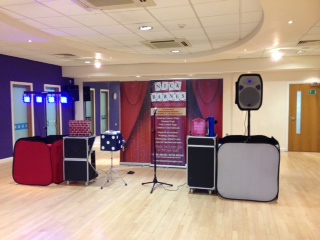 Recap of what you get:
A full professional show
A professional set up
Quality sound system
Birthday child is made to feel very SPECIAL
Production of a REAL rabbit by the birthday child
CRB Checked plus Public Liability
Gift's for the birthday child
Great photo opportunities
Magic Flying Mice are available for everyone at a small cost as I make them before I arrive
A stress free party
Great fun for everyone
Both packages can be changed slightly to suit different situations.
To make the running of the party more smoothly please avoid loose balloon's on the floor.
A little bit about me……
I am a busy, professional magician, a father to 3 sons and a Governor at Mossley Primary School, Congleton. This has given me immense experience of working with children and has helped me to produce spectacular magic shows.